A new mother who has just given birth would probably benefit from some time off and "confine" herself in order to rest and recover. The practice of confinement is when the new mother stays home for 28 to 40 days after the birth of her child. This is when an extra pair of hands is necessary, and that is when a confinement nanny comes in handy. During confinement, this stay-in nanny is trained to take care of newborns and new mothers.
If you are considering engaging in confinement nanny services, here are some important considerations that you and your partner should look out for.
1. Hire a confinement nanny from a reputable agency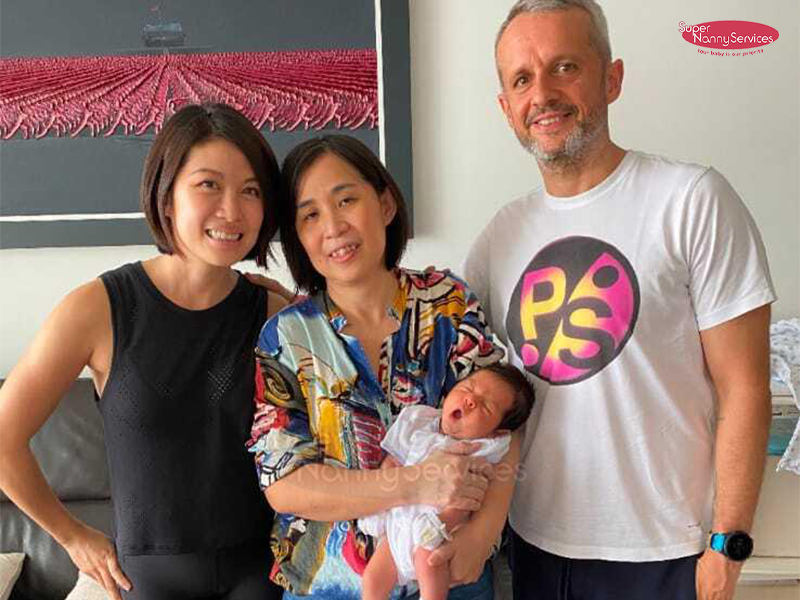 When looking for confinement nanny services, it's crucial to conduct thorough research and only deal with reputable agencies. Think about getting recommendations from friends who have previously had confinement nannies and consider whether their experience was positive. Alternatively, you can get in touch with nanny agencies like ours for assistance. At Super Nanny Services, we have experienced Stay-in and Stay-out confinement nannies who have been trained by a Senior Lactation Consultant from Thomson Medical Centre in Singapore. The following are some advantages of hiring our nanny services:
We make sure that all our confinement nannies undergo proper health screenings so can be rest assured that you will be getting a healthy confinement nanny.
As a nanny agency, we can also help you with other steps of the screening process, such as a security check, background check, and past employment history.
2. Consult a consultant one-on-one to understand the nanny's responsibilities and job scope
Ideally, you should schedule an interview with the consultant in order to understand the nanny's responsibilities and job scope. This will help to manage your expectations and help you gauge what the stay-in nanny can assist you with. Having this information will also prevent any future miscommunication and misunderstanding as you will have a clear idea of what the nanny can or cannot do. Here are some questions to ask when scouting for confinement nanny services:
Will she be able to cook for other family members, such as my husband and my in-laws?
Can she assist us with shopping for herbs and other groceries?
Can she help clean up the house every day, including the toilet?
Is she able to provide massages?
How many years of experience do they have?
What food will she prepare during confinement?
In the event that I deliver later, what will the arrangement be?
3. Make sure your expectations are clearly changed to Let us know your requirements and preferences to avoid any misunderstanding.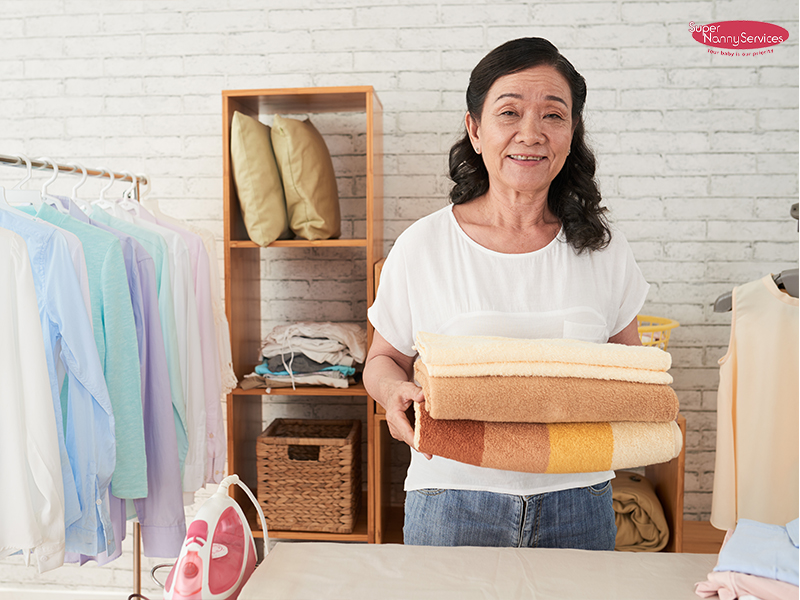 In the same way that you would ask the nanny about her expectations and preferred arrangements, you should make sure you are clear about your own expectations and preferences. By doing so, both of you can reach an agreement on the job scope. Whether you're opting for a stay-in or a stay-out nanny, food preferences, breastfeeding arrangements, grocery shopping choices, and even household chores should be discussed ahead of time to ensure that everyone is on the same page.
4. Seek out the skills you need
Asking the right questions is only half the battle; finding a confinement nanny with the proper skills is just as crucial. These are some skills you should look for when you hire confinement nanny services:
Postnatal care: Make sure the confinement nanny has a thorough understanding of postnatal care, including basic breastfeeding advice and how to care for a newborn. In order to ensure quicker recovery, postnatal care includes feeding the new mother with the right nourishment.
Household responsibilities: It will be difficult for you to take on household tasks while recovering from birth. You will likely need your confinement nanny to help you with the basic household chores and prepare your meals for you.
Social aptitude: The confinement nanny you hire must be able to get along well with you and your family. Because she will be in constant contact with you and your child, she should also possess a positive outlook and a pleasant nature.
5. Make sure your values are in line
A confinement nanny does not have to agree with you about everything, but she should at least agree with you about certain fundamental beliefs. For instance, if you believe in breastfeeding, your confinement nanny should also believe in the practice, so she won't force you to feed your child formula milk during confinement.
Engaging a Stay-In Nanny In Singapore
For those who are looking to engage in confinement nanny services, be sure to start your search in your first trimester so you can begin planning all the arrangements before the baby arrives. Contact us today to find out more about our confinement services here at Super Nanny Services. Please let us know if you have any preferences for our confinement nannies, and we will be happy to fulfil your wishes!