With Super Nanny Services, You Can Have A Peace Of Mind And Worry No More!
At Super Nanny Services, our mission is to go above and beyond, to give our very best to our clients. Knowing that
we're making a real difference to you gives us much satisfaction. This is what truly makes us shine.
Our team of professionals and well-trained confinement nannies will help you throughout your recovery from childbirth.
The placement of our confinement nanny to family always takes into consideration your unique family needs, we understand
that this is important so that mother and baby can be assured of a delightful and rewarding confinement experience.
Our confinement nannies are from Singapore and Malaysia – Chinese and Muslim –
who can speak English, Mandarin and/or Malay. If require, we also have Japanese translator to help
in the translation between the Japanese family and confinement nanny during confinement period.
With Super Nanny Services, you have the assurance and peace of mind, knowing that baby and yourself
are receiving the best care. Super Nanny Services is all about providing the highest standards of service
so that you can sit back, relax and enjoy the wonderful and special experience of bonding with your newborn.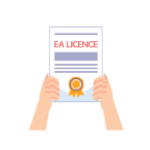 Registered Agency
With Ministry of Manpower
Super Nanny Services is a fully licensed
confinement nanny agency registered
with the Ministry of Manpower (MOM).
This means you are dealing with
professional consultants that take care
of all the arrangements from start
till baby's full month, putting you
at ease to focus on your recovery.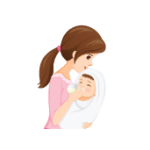 Hassle-Free Two
Replacement
Change of nanny if the
arrangement does not work
out for you.
Our confinement nannies are highly
equipped and capable in carrying out
their duties effectively. That said, we are
aware that different families will have
different requirements and expectations.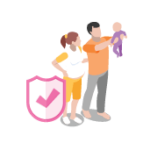 Reliable Nanny To Care
For You & Your Baby
Full assurance that Super Nanny Services
is here to provide our utmost support
and assistance throughout
your entire confinement period.
You need not have to worry
about freelance nanny's no show,
last-minute cancellation, sick or
unprofessional practices and attitudes.
You Deserve To Be Cared For.
Happy Mommy, Happy Baby!
Our company policy is to provide you with personalized care and service, whereby we listen carefully to
your needs and requirements, in terms of language preference, religion, dietary requirements etc. to ensure
a successful match between you and the confinement nanny. With you and your baby in mind,
your confinement nanny will have all the personal and professional qualities
to blend into your family, giving you her best personalized care and service possible.
We love to use our personal experience to provide joy and to touch the lives of everyone that we serve.
Super Nanny Services with its coterie of experienced and trained confinement nannies is here to provide you
the support and guidance you need to start your special journey into confident parenthood. From the moment
mother and baby arrive home, your confinement nanny will be with you every step of the way right through
to the celebration of your baby's full month party. We are here to make your postpartum experience
a restful and enjoyable experience so that quality time can be spent with your baby.

Extensive Training &
Strict Evaluation
Conducted in Singapore by Senior Lactation Consultant.
(Previously from Thomson Medical Centre). Plus,
all our confinement nannies have at least three years
of experience caring for mothers and babies.
From changing diapers, burping your baby to bathing
and caring for baby, with Super Nanny Services,
you have the comfort of knowing your newborn
is in good hands.
Our Promise To Deliver Quality
Confinement Nannies
Our confinement nannies are honest, experienced
and professionally trained to practice high standards
for baby hygiene and safety. Majority of our nannies
have been through pregnancies and have their own babies.
Knowing what to do at the right time and being
efficiently will bring you a peace of mind! Beside,
We promise to be here with you throughout
the entirety of your confinement.

One-Stop Service For All
Of Your Confinement Needs
We have all the add-on services ready to make your
confinement journey as enjoyable as possible, from
pre-natal & post-natal massage, lactation, baby massage,
to customized TCM herbs, herbal baths & more. Plus, mothers
will be so excited to know that our confinement nannies are
good cooks as well, and they are always very happy to
dish up delicious confinement meals and nourish tonic soups
for mothers to restore their post-natal health.
Complimentary Gifts For You
When You Book A Nanny
FREE 30mins home visit by our Certified Lactation Consultant
to guide first-time mothers on how to get baby to latch effectively.
FREE breastfeed nursing kit and 6 months baby's personal
insurance that provides round-the-clock protection.
– In addition, book now with Super Nanny Services to receive
$280 to $500 off pre-natal & post-natal massage
packages with Beauty, Mum & Babies at Paragon.
*Terms & Conditions Apply.
Rest Assured That Our Nanny
Are Professional & Trustworthy
We are committed to provide you quality nanny and reliable support at reasonable rates
for your smooth and happy confinement journey.
Professional Trained Nannies
Guaranteed Arrival of Nannies
Nannies Attended Annual Medical Check Up
Nannies Have Insurance Coverage
Nannies Have Legal MOM Work Permit
Nannies Practice High Standards for
Baby Hygiene and Safety
365 Days Guaranteed Customer Support
Consistent Quality Control & Evaluation
Deposit and Refund Policy Assurance
Hassle-Free Two Replacement Policy











Reserve Your Confinement Nanny
Now In 4 Easy Steps!
From confinement meals to night feeding, our confinement nannies will take care of everything for you.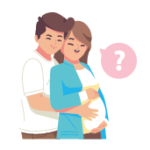 Drop Us An Enquiry
& Ask Us Anything
Need help deciding whether
Super Nanny Services
is right for you?
Our friendly consultants are
here to help and answer
all your questions!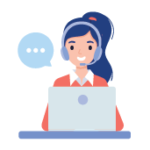 Let Us Understand
You Better
We would love to meet up
with you to discuss further and
to understand your needs and
requirements in order to
provide the best match
for your confinement nanny.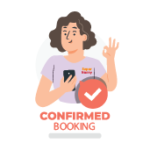 Confirm Your Booking &
Leave Everything To Us
Trust our consultants to
handle all the paperworks
and make necessary
arrangements for your
smooth confinement.
Just sit back and relax!
Inform Us When You Are
Ready To Give Birth
 All you need to do is inform
us of your discharge date and
simply wait for your
confinement nanny to
arrive at your doorstep when
you and your baby return home.
In Support Of The Breastfeeding Mothers'
Support Group Singapore (BMSG)
The Breastfeeding Mothers' Support Group Singapore (BMSG) is a non-profit, mother-to-mother
support organization. BMSG offers emotional support and education for pregnant & breastfeeding
mothers & families and aims to create public awareness about breastfeeding in the Singaporean community.