Confinement Nanny
As much as we want to help you throughout your recovery, we understand that some families would love to have time on their own especially after the arrival of your little bundle of joy. As such, Super Nanny Services offer two options for our services – 24/7 Stay-In and 9 Hrs (Day) Stay-Out.
We highly recommend our 24/7 stay-in confinement services so your stay-in confinement nanny can give you a hand readily. This will help you recover faster and ensure your safety as well as your newborn will completely be taken care of while you are resting. However, we do offer 9 Hrs (Day) stay-out confinement services as well so that mothers can have a private moment with their husband and newborn at night or due to space constraints.
The standard confinement period is usually 28 days. However, a short extension or longer term for our confinement services can be arranged upon special request. Super Nanny Services is also capable of arranging a confinement nanny to be assigned overseas with you.
Every mother and baby are unique in their own little ways. Talk to us today so we could assist you with your preference and provide you with the best nanny services that fit your needs and requirements.
Reserve Your Confinement Nanny
Now In 4 Easy Steps!
From confinement meals to night feeding, our confinement nannies will take care of everything for you.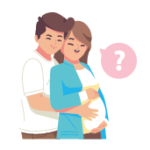 Drop Us An Enuiry
& Ask Us Anything
Need help deciding whether
Super Nanny Services
is right for you?
Our friendly consultants are
here to help and answer
all your questions!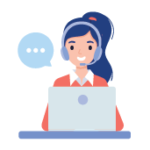 Let Us Understand
You Better
We would love to meet up
with you to discuss further and
to understand your needs and
requirements in order to
provide the best match
for your confinement nanny.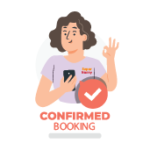 Confirm Your Booking &
Leave Everything To Us
Trust our consultants to
handle all the paperworks
and make necessary
arrangements for your
smooth confinement.
Just sit back and relax!
Inform Us When You Are
Ready To Give Birth
Trust our consultants to
handle all the paperworks
and make necessary
arrangements for your
smooth confinement.
Just sit back and relax!
Comprehensive Care
For You & Your Newborn
From the moment mother and baby arrive home, our confinement nanny will be with you every step
of the way right through to the celebration of your baby's full month party.
We are here to make your postpartum experience a restful and enjoyable experience so that
quality time can be spent with your baby.

Guidance & Assistant
to mothers for the
provision of optimal
pro-breastfeeding
support designed for
healthy full-term infants.

Guidance & Advice
for mothers on newborn
care procedures & mother
care, highlighting all the
Do's & Don'ts of proper care.
Confinement Dishes
& Tonic Soups
prepared for mothers to
have better recovery of
strength & overall health.
A vegetarian or halal meals
can be arranged too.

Traditional Herbal
Confinement Bath
for mothers to expel
wind, relieve pain &
post-natal discomfort.

24/7 or 9 Hrs (Day)
Baby Care
of your newborn Including
feeding, bathing, cleaning,
changing diapers, updating
baby's daily log & night feeding.

Essential Hygiene &
Daily Care
for your newborn, inclusive
of baby bottles cleaning,
sterilisation & more to
protect baby from infection.

Laundry for Baby &
Mother's Clothes
& daddy's clothes upon
request if required.
Your confinement nanny
can cook Daddy's meals too.

Groceries Shopping &
Basic Household Chores
such as washing the dishes,
simple toilet cleaning,
sweeping and mopping of floor
can be arranged if required.
Get Your FREE Confinement
Consultation NOW!
Engage reliable and professional confinement care for you and your baby, served by experienced and well-trained nannies.
Guaranteed arrival of nanny. Hassle-free booking. Year-round customer support.