A confinement nanny, also known as a confinement lady, is someone who looks after the welfare of both a new mother and her newborn. During the period of confinement, confinement nannies provide mothers with the much-needed support to ease into motherhood. This brings about several advantages such as reducing the risk of depression and blues, on top of ensuring new mothers get sufficient rest with the additional support and an extra pair of hands.
Getting ready to welcome your bundle of joy into this world and wondering what you can expect from a confinement lady? Super Nanny is a leader of confinement services in Singapore, and this article highlights what you can expect from the care of a confinement nanny after childbirth.
Nourishing meals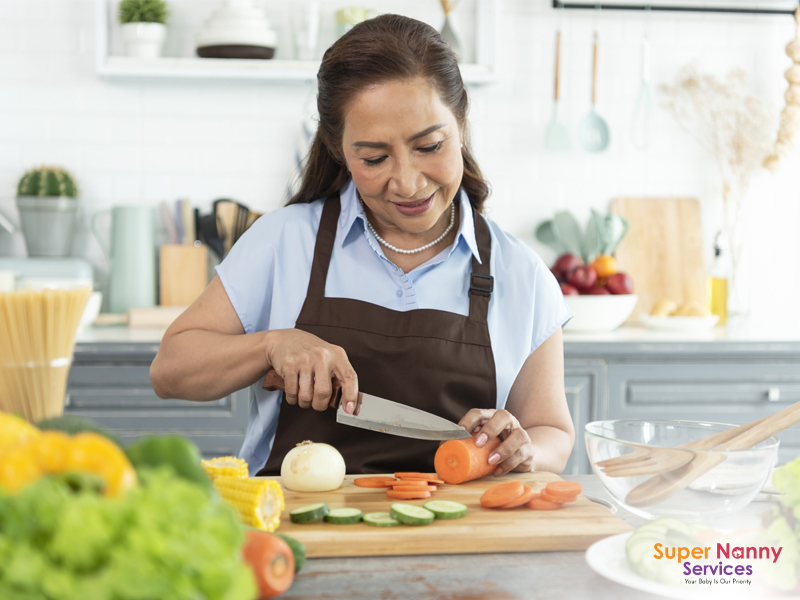 A nutritious diet is key to postpartum recovery. New mothers in confinement require nourishing meals to boost their recovery and breast milk production, but not everyone has the experience or expertise to do so.
This is where a professional confinement nanny will be able to come in to solve such issues. Confinement ladies are trained experts in preparing popular confinement dishes such as black vinegar pork trotters, sesame chicken and a range of herbal soups. These wholesome foods are packed full of nutrients to heal your body and will leave you wanting more at the same time.
Massages
During the prenatal period, your body experiences fatigue that climaxes at childbirth. This gets heightened if your baby is fussy and keeps you awake at night. However, managing fatigue is possible. Postnatal massages can be beneficial for new mothers in a variety of ways, as long as the massage is administered by a qualified therapist.
At Super Nanny, our confinement services consist of massages by therapists who are trained in providing prenatal and postnatal massages, ensuring you look and feel good during pregnancy, and after childbirth.
Peace of mind
If things within the home are not as they should be, your mind will always be in overdrive worrying about various matters. This could lead to bouts of anxiety, which could affect your milk production and even lead to postnatal depression. However, with an experienced confinement nanny, you can enjoy peace of mind knowing everything in your home is running as expected. 
Learn more: 4 Qualities Of A Good Confinement Nanny | Super Nanny
Extra pair of hands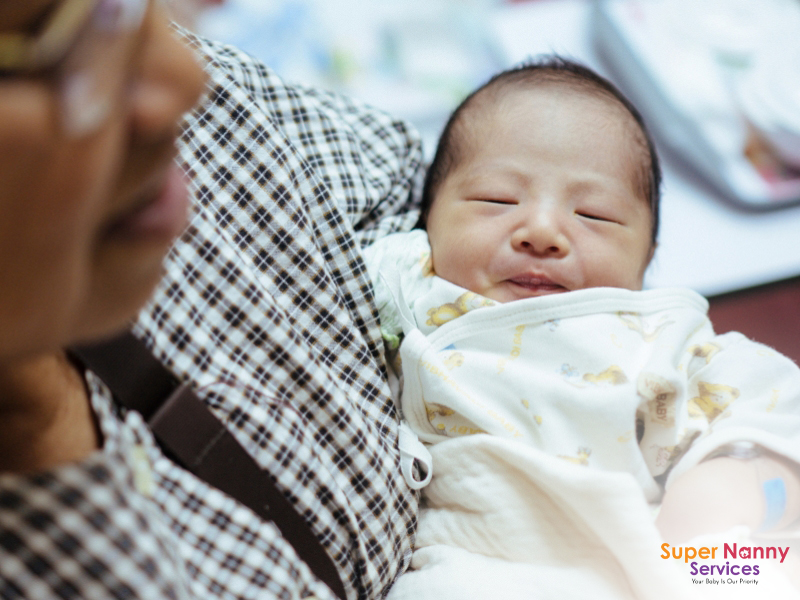 Having an extra helping hand during confinement will make a huge difference for any new mother. If you are a first-time mum, a confinement nanny comes equipped with the skills and knowledge to guide you as you embark on the journey of motherhood. Thanks to her wealth of experience, she will also be more than able to share little-known tips and useful advice. If this isn't your first child, your confinement lady can assist you in juggling your many responsibilities in the household such that no family member ends up feeling neglected.
Apart from easing your burden by taking care of both you and your baby's needs, a good confinement nanny will also prove to be a great source of comfort and emotional support.
Searching for confinement services that will ensure your confinement period is a smoother one? Look no further than Super Nanny for all your confinement needs – get in touch with our team for more information today!